BellXcel Community Webinar Series
Plan for Summer Success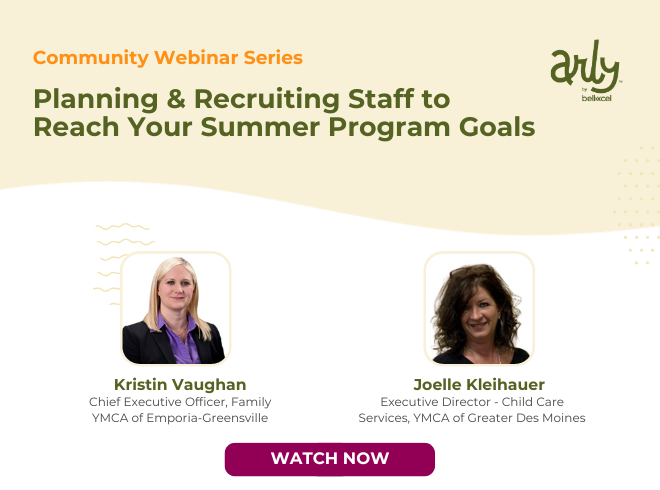 About the Webinar
45 MINUTE ON DEMAND WEBINAR, DECEMBER 2022

Successful programs get their start with adequate planning and preparation well before the doors open. We're sitting down with youth program leaders Joelle Kleihauer and Kristin Vaughan to discuss their program planning and staff recruitment strategies for summer programs.

In this session we'll ask Joelle and Kristin:
What they plan to do to prepare for summer
Which tasks they're tackling NOW (yes, in December!) to set themselves up for success next summer
How they're addressing staffing in their organization
This live webinar has passed, to watch the recording simply fill out the form to the right for immediate access.