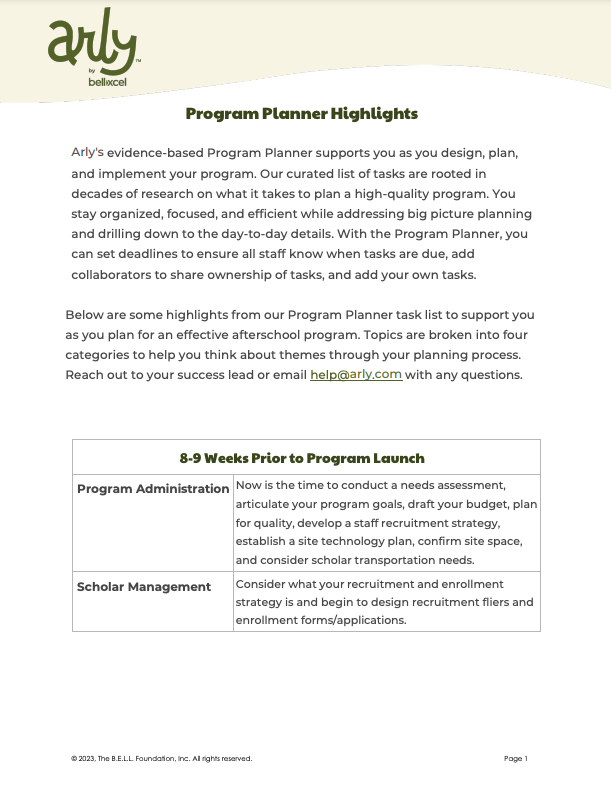 Free download
Understand what it takes to plan a high-quality OST program with our program planning highlights.
Learn what to accomplish from two months to one week prior to program launch.

Thinking about these themes through your planning process, we cover:
Program administration
Student management
Curriculum & instruction
Culture and climate

Download these helpful highlights to start planning a high-quality program!