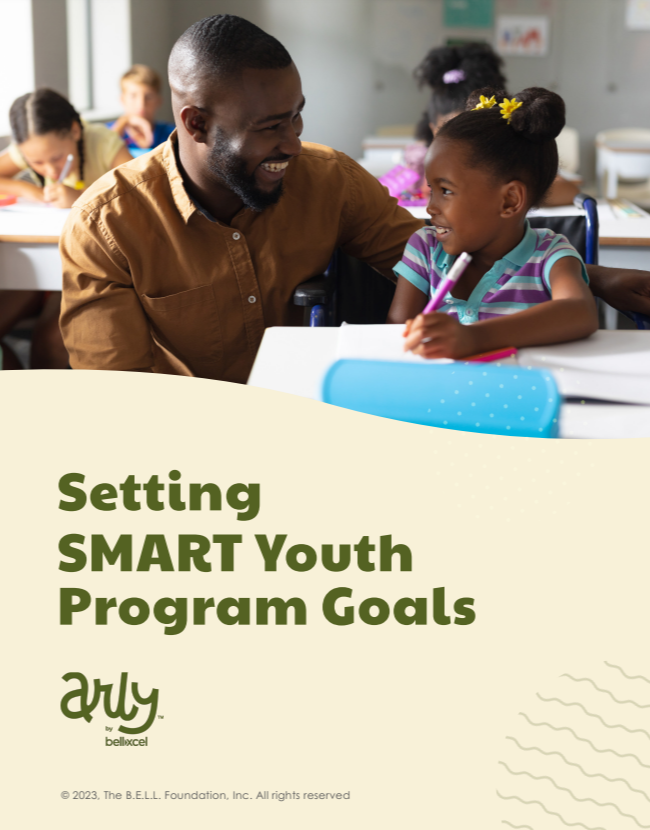 Free download
Setting SMART Youth Program Goals
Great youth programs don't happen by accident—they're the product of careful planning and goal setting.

Whether you're starting a new program or are excited to take your existing program to the next level, it's time to set some SMART goals!

Use this checklist to learn about SMART goal setting and think through how you can make improvements to your:
Program Administration

Youth Management

Family Engagement

Culture and Climate

Curriculum and Instruction

Evaluation and Assessment
Setting the right goals doesn't have to be overwhelming. Take advantage of this checklist to develop a clearer vision of your program's goals so you can make them a reality!


Fill out the form to download the checklist!