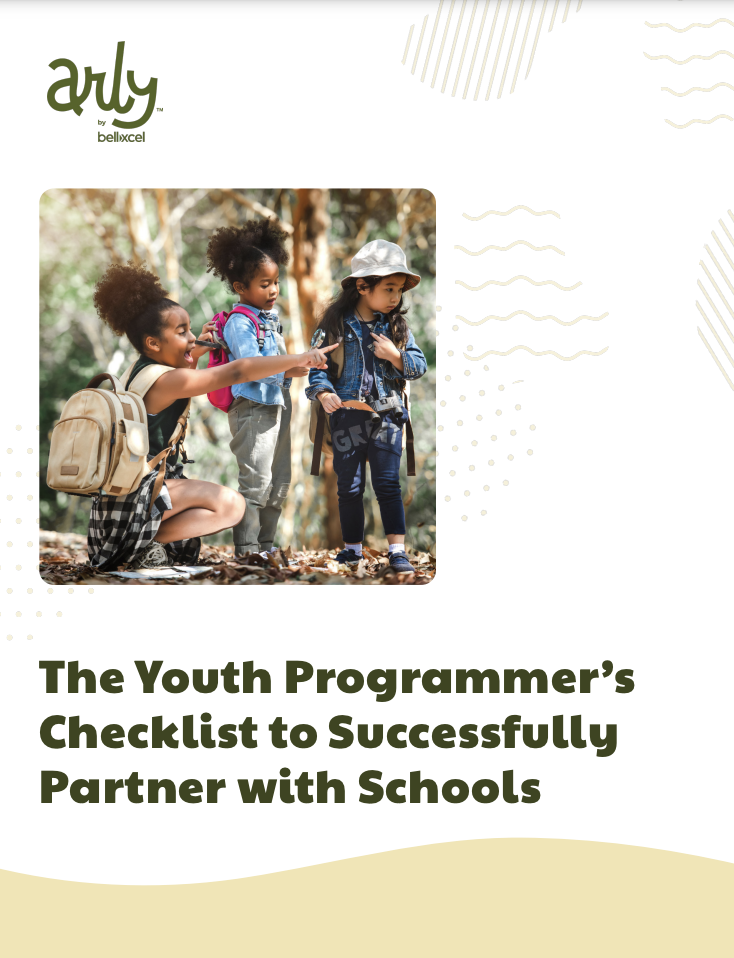 Free download
The Youth Programmer's Checklist
Want to level up your youth program? Partner with your local schools.

What are you doing right now to expand your reach in your community as a high-quality youth program?
Partnering with your local schools can help to ensure students get a continuum of education and support. It can improve your program, boost your enrollment, and earn community buy-in.

You know what you offer is valuable, but how do you convince schools?

Arly can help. We cover important tips regarding:
Background research
School communications
Detailed proposals
And more!
Fill out the form and download our free checklist to master the partnership game.